Greece approves fire sale of 14 airports
Comments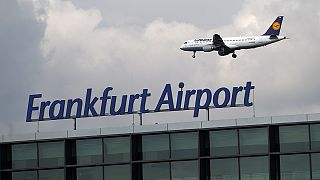 Greek authorities have given their final approval for the sale of 14 regional airports to German operator Fraport.
It is the first privatisation to be completed by the country's left-wing government.
Fraport will pay just over 1.2 billion euros for a 40-year operating licence.
It won the bidding process back in November, but the deal stalled after Syriza took power.
Fraport runs Frankfurt Airport, one of Europe's biggest.
This transaction includes regional hubs on the popular holiday destinations of Kos, Corfu and Santorini.
Greece's international creditors made completing this fire sale an important precondition for the country's third bailout package.