German teen Anneli-Marie found dead after kidnappers demanded €1m ransom
Comments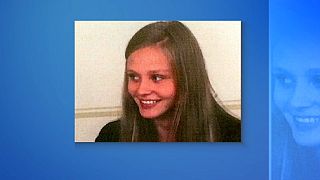 The body of a kidnapped 17-year-old girl, held for a 1.2-million-euro ransom, has been found in eastern Germany.
The girl, identified only Anneli-Marie R, went missing on Thursday whilst walking her dog.
She was the daughter of a wealthly businessman.
Her remains were found on a farm near Leipzig on Monday, police said on Tuesday.
Erich Wenzlick, Dresden's chief prosecutor, said that police believe "it was a murder to cover up their identities."
The two perpetrators did not wear masks during the kidnapping. They could have been identified by the kidnapped girl."
Anneli-Marie's parents had told the kidnappers in an open letter that they were willing to pay.
Her screams were the last signs of life her family heard during a call with her abductors on Thursday.
Two male suspects, a 39-year-old and a 61-year-old, have been arrested.