South Sudanese president says 'no deal' at peace talks with rebels
Comments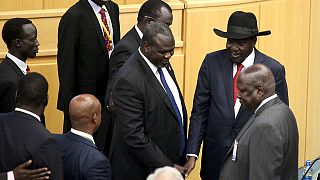 The deadline has passed but the peace deal hasn't been signed between South Sudan's warring factions.
President Salva Kiir said he needed more time before he would put pen to paper. The refusal to sign followed talks in the Ethiopian capital aimed at ending a civil war, which has killed over 10,000 people since December 2013.
Mediators had threatened international sanctions if both sides failed to reach a deal by Monday, August 17.