Rio's polluted waters will be safe - IOC
Comments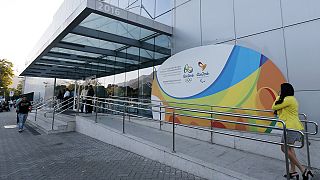 Organizers for next year's Olympics have played down concerns over athletes' safety in Rio's polluted waterways for next year's Games.
IOC coordinating commission chairperson Nawal El Moutawakel was responding to independent reports that the city's waters contained dangerously high levels of viruses and bacteria.
She said: "Regarding the water quality I can confirm to you the IOC puts in the highest priority, the athletes. Our friends around this table are doing their utmost so that this issue of water quality is heavily dealt with so that the athletes can compete in a secure and safe environment."
Much of Rio's sewage goes untreated and streams into waters where sailing, swimming, rowing and triathlon events will be held during next year's games.
These waters are often littered with floating rubbish, household waste, and even dead animals.
Despite this and the independent report, the IOC and local Games organizers appear unconvinced that the health of the athlete's would be at risk.