Human rights groups divided over Amnesty International prostitution position
Comments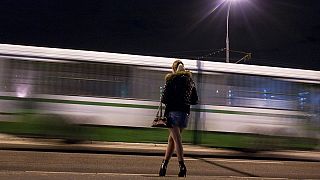 Human rights activists have slammed the decision of Amnesty International to support the decriminalisation of prostitution.
Many campaigners criticised the proposal to consider sex work as a human right, saying decriminalisation would only benefit pimps and brothel owners.
The rights group has defended its decision which comes after two years of research, saying it is the best way to reduce risks for prostitutes.
"Prostitution is not a human right, but sex workers have human rights," explained Gauri Van Gulik, Amnesty Int., Deputy Europe Director. "They have the right to safety, health care, to be free from trafficking, exploitation, forth and that's what we are about. That's what we are trying to remedy with this policy.
The Coalition Against Trafficking in Women argued that Amnesty's position was incomprehensible and would lead to increased rates in trafficking and abuse. Amnesty said it would call on countries to ensure sex workers were protected from violence and exploitation.
#ICM2015#NoAmnesty4Pimpspic.twitter.com/RoMwvcKxtO

— Gerda Christenson (@QAB18) August 12, 2015
#amnesty will für die Deregulierung der Prostitution & einen freien Markt der Frauenhändler kämpfen. Geht's noch?! http://t.co/SW2zsOCZfx

—

EMMA

(@EMMA_Magazin) August 12, 2015