Bomb blast at Nigeria market 'kills 50'
Comments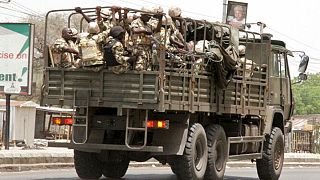 Dozens of people have been killed in a bomb attack on a packed market in northeast Nigeria.
The explosion, bearing the hallmarks of Boko Haram, took place at Sabon Gari in Borno state, within the Islamist militant group's heartland.
Around 50 people are reported dead, with dozens of others injured.
Boko Haram has killed thousands during a six-year armed campaign to set up an Islamic state in northeastern Nigeria.