MH370: Malaysia to probe suspected plane debris found in Maldives
Comments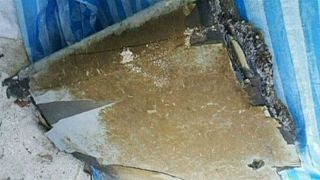 Malaysia says it is sending a team to the Maldives to investigate whether debris washed up there could be from missing Flight MH370.
But authorities have cautioned that it is too early at this stage to establish any connection with the plane that vanished in March last year with 239 passengers and crew on board.
Local media reports in the Maldives have suggested the debris may have nothing to do with the missing airliner.
Malaysian Prime Minister Najib Razak said last week that experts had "conclusively confirmed" that a piece of debris found on the French-run Indian Ocean island of Reunion was part of MH370's wing.
Prosecutors in France, where the part is being analysed, stopped short of declaring they were certain but the search for further signs of the plane has been stepped up along Reunion's beaches.
The disappearance of MH370 has become one of aviation's greatest-ever mysteries.
Several residents in the Maldives reported seeing a low-flying aircraft on the morning of March 8, 2014, when the plane vanished en route from Kuala Lumpur to Beijing.
Their claims were widely dismissed but have been discussed regularly amid speculation about what happened to Flight MH370, ranging from sober, science-based arguments to conspiracy theories.