Deadly car bomb attacks in eastern Iraq kill dozens
Comments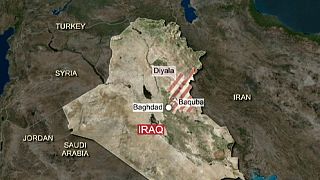 At least 42 people have been killed and many more injured in two bomb attacks in eastern Iraq.
A car bomb targeted a crowded marketplace near the city of Baquba, which is just 60km northeast of the capital Baghdad.
At least 35 people died and more than 70 were injured.
A second car bomb just east of the city exploded at a checkpoint killing seven and wounding around 25.
The area, which is mainly Shia, was the scene of intensive clashes last year between Islamic State militants, Iraqi forces and pro-government militias.
Government forces took control of
Baquba but fighting has continued across Diyali province.
Last month Islamic State militants bombed a crowded marketplace in the province killing 115 people who were marking the end of Ramadan.