Colorado cinema killer sentenced to life in prison
Comments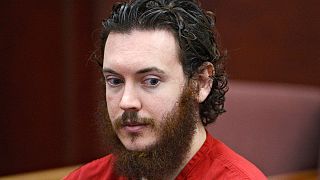 James Holmes has been sentenced to life in prison without the possibility of parole after being convicted of shooting 12 people dead at a cinema in Aurora, Colorado in 2012.
Holmes was spared the death penalty after the jury, made up of nine women and three men, failed to reach an agreement.
During the trial, Holmes refused to testify in his own defence and failed to express any remorse for the attack. His defence team had argued that he was insane at the time of the shooting, however the jury found him to be responsible for his own actions despite being mentally ill.
The sentence will be imposed formally at a later hearing.