Perspectives: how European media covered the opening of Egypt's new Suez Canal
Comments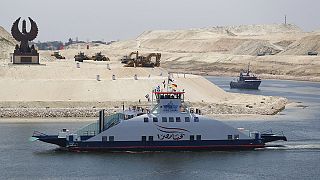 Each week, euronews takes a look at how European media cover one of the big stories from the past seven days.
This week Egypt's new Suez Canal opened amid much fanfare.
Click on the video above to see how top broadcasters from Switzerland, France and Spain took a look at this story.