Twelve injured in German chemical factory explosion
Comments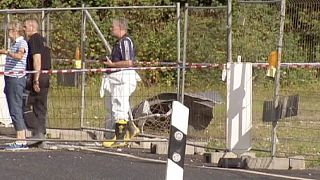 Twelve people were injured in an explosion at a chemical factory in Germany on Wednesday.
Several of the victims were taken to hospital.
It happened at the Currenta complex at Krefeld in the west of the country.
The fire service said a number of buildings were damaged in the blast.
According to a press release on Currrenta's website the explosion caused a leakage of titanium dioxide and nitrogen, but no high levels of chemicals were detected in the area.