Investigation widens into abuse allegations against former British prime minister Ted Heath
Comments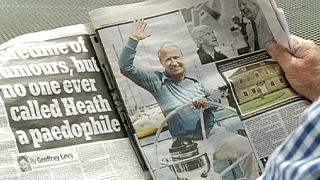 At least four police forces in Britain are now investigating allegations of historical sexual abuse against the late former prime minister Edward Heath.
Detectives in Jersey, Kent and London are involved.
On Tuesday police in Wiltshire in southwestern England appealed for witnesses who might be able to substantiate allegations against the former politician.
Heath died in 2005 at the age of 89.
A British MP, Tom Watson, said that the Metropolitan Police in London had been investigating one allegation for over a year.
The Guardian newspaper claims a fifth force, Hampshire is also looking at claims.