Handling of a child sex abuse complaint against a former British prime minister to be investigated.
Comments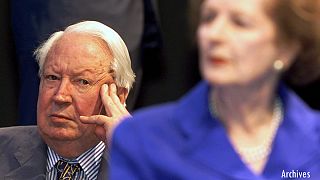 Britain's policing watchdog on Monday announced that it will investigate a claim that detectives failed to follow up a complaint of child sex abuse made against former Prime Minister Edward Heath in the nineties.
As Conservative prime minister between 1970 and 1974 he secured the UK's entry into the European Community.
He lost the leadership of his party in 1975 to Margaret Thatcher but stayed on as an MP.
He was knighted in 1992 and eventually stood down from parliament in 2001, dying four years later.
The Independent Police Complaints Commission said the accusation had been made to Wiltshire police in southwest England where Heath had lived for many years.
The IPCC gave no details about who made the complaint nor who was allegedly abused.
The commission will investigate whether Wiltshire police subsequently took adequate steps to investigate the claims and whether or not they should have pursued a criminal prosecution.