Hamburg "baptises" world's largest container ship
Comments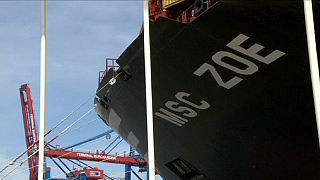 In the German port of Hamburg the world's largest container ship has been baptised.
"MSC Zoe" is 395 metres long and can carry a cargo of over 19000 containers.
The ship was built in South Korea and is named after the grandchild of the CEO of the company that owns it.