Taliban 'names new leader' to replace Mullah Omar
Comments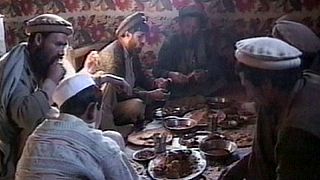 The Taliban has appointed Mullah Omar's deputy to replace him at the helm of the group, according to militant commanders.
Akhtar Mohammad Mansoor's name emerged as the Islamist movement confirmed the death of its historic leader, announced on Wednesday by the Afghan government.
Mansoor's appointment is unlikely to please everyone in the Taliban which is increasingly being challenged by ISIS also known as Daesh.
"ISIS itself becomes a warning for (the) Taliban," said political analyst Haroun Mir.
"For example, in eastern Nangahar, they were able to kick out Taliban from some of the districts. That is also a danger for the peace process, because I don't think that all Taliban would agree with the peace process. Some of the field commanders, they might refuse and they could become members of Daesh."
Mansour will be only the second leader the Taliban have had since Omar, an elusive figure rarely seen in public who founded the ultra-conservative group in the 1990s.
The Taliban eventually conquered most of Afghanistan, imposing strict Islamic law before being driven from power in 2001 by a US-led military intervention.
The group has taken control of pockets of territory across the country since NATO withdrew most of its forces at the end of 2014, leaving the Afghan army and police to quell the violence.
Thousands of people are killed each year.
The fledgling peace process, fostered by neighbouring Pakistan, now lies in disarray.
Why the death of Taliban leader Mullah Omar may also be the death of peace talks: http://t.co/QTDjcXOjjkpic.twitter.com/OTUdhiL84b

— Reuters Opinion (@ReutersOpinion) July 30, 2015