Hermès investigates crocodile farm cruelty claims but denies Birkin bag link
Comments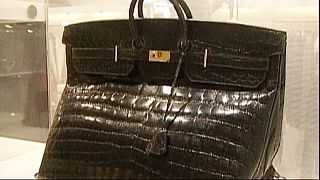 The French fashion house Hermès is investigating claims of animal cruelty but denies that its handbags and other products are made from crocodile skins from the Texas farm at the centre of the controversy.
On Tuesday actress Jane Birkin asked for her name to be removed from the designer "Birkin bags".
Hermès says it shares her shock at "the campaigners' expose of farming methods"http://investigations.peta.org/crocodile-alligator-slaughter-hermes/.