UEFA chief Michel Platini to stand for FIFA presidency
Comments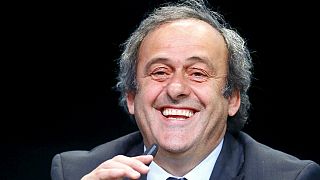 Former France star Michel Platini has thrown his hat into the ring to be president of world governing body FIFA.
Platini, 60, put his name forward to succeed Sepp Blatter around midday on Wednesday (July 29).
Platini, in a statement on UEFA.com, vowed to work tirelessly in the interests of football.
He added: "There are times in life when you have to take your destiny into your own hands.
"I am at one of those decisive moments, at a juncture in my life and in events that are shaping the future of FIFA.
"During this last half-century or so, FIFA has only had two presidents. This extreme stability is something of a paradox in a world that has experienced radical upheavals and in a sport that has undergone considerable economic change.
"However, recent events force the supreme governing body of world football to turn over a new leaf and rethink its governance."