Seaweed worsens problems for Russia's Lake Baikal
Comments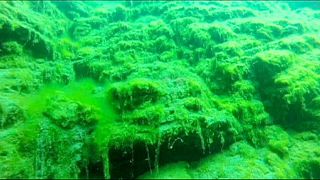 The world's largest and deepest freshwater lake is suffering from abnormal amounts of seaweed.
Environmentalists blame human activity for the conditions in Russia's Lake Baikal and are calling for the amount of chemicals dumped into it to be reduced.
Hot, dry summers and deforestation are also said to have contributed to low water levels.