Russian pensioner charged with gruesome murders suspected of killing 10
Comments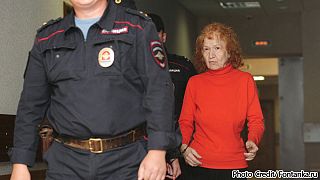 A 68-year-old Russian woman has been arrested for poisoning and dismembering another pensioner. She is also suspected of a second murder.
Tamara Samsonova is accused of killing a 79-year-old woman in St Petersburg before cutting up the body and dumping it. Local sources reported that the police had found a diary in which she described around 10 similar killings, according to AFP.
While officials say they have no evidence to add these to the charges, they are charging Samsonova will the killing of a 44-year-old man who rented an room frol her. He was also dismembered after his killing.
Police say they found a metal saw and traces of blood in a bath at Samsonova's home.