Café Comercial closes, uproar in Madrid
Comments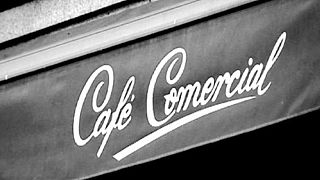 The doors to Madrid's oldest coffeehouse and bar remain closed, bringing 128 years of activity to an end.
El cierre del Café Comercial tras 128 años de actividad deja 'huérfana' a Madrid http://t.co/SGNoxkPGjypic.twitter.com/Zk7wHxKaEM

— laSexta Noticias (@sextaNoticias) July 28, 2015
The surprise closure of Cafe Comercial was announced on its official Facebook page but no reason was given. It was founded on March 21, 1887 according to Madrid's city archives.
Trending
The topic trended for eight hours in Spain on Monday:
¿Sabías que 'Café Comercial' se mantuvo el lunes 27 durante 8 horas en Madrid como Tendencia? http://t.co/Q23j8po9O7#trndnl

— Trendinalia Madrid (@trendinaliaMAD) July 28, 2015