Forest fires under control on outskirts of Bordeaux
Comments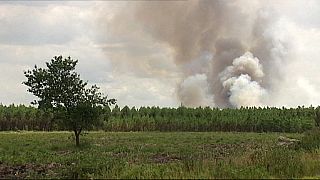 French firefighters have battled back the blaze as wild fires ravaged forests on the outskirts of Bordeaux.
The fire which broke out on Friday spread across nearly 530 hectares of pine forest, aided by 50km-per-hour winds, is now under control.
More than 100 homes were evacuated as a precaution. No casualties have been reported.