Turkish strikes on PKK in Iraq put peace process at risk
Comments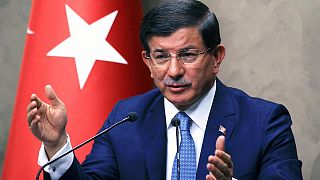 Turkish forces have launched airstrikes against Kurdish militants in northern Iraq, an escalation which puts a truce in place since 2013 into question.
It comes amid fresh attacks on ISIL targets in Syria as Ankara attempts to create 'safe zones' in the war-torn country.
Critics say President Erdogan is using the campaign against Islamic State as an excuse to crack down on Kurds.
Prime Minister Ahmet Davutoglu said that the aim was to launch a campaign against "all terrorist organisations". Mentioning the PKK and ISIL, he said that they were all using their bases to plan attacks on Turkey. He added that the Turkish operations would "continue until their stockpile of weapons were destroyed".
Responding to the overnight raids, the PKK said on their website that the conditions for a cease-fire no longer existed.
A representative of the PKK-affiliated HDP party in Turkey Shilan Eminoglu said that, "The Kurdish nation held itself and didn't get involved in any fighting. But after all of that, today, we see that they are bombing our civilians and they put young people in jail from Istanbul to Julemerg for political reasons."
The PKK has been fighting Turkey for autonomy for 30 years, and is considered a terrorist organisation by Ankara and its allies.
Despite their operations, Turkey says it will pursue peace talks with the organisation.