France: Vincent Lambert case sparks fresh debate on right-to-die
Comments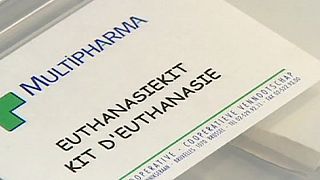 The row over whether French tetraplegic, Vincent Lambert, should be allowed to live or die has reached a new impasse, with doctors deciding he should be kept alive for the time being.
Lambert has been in a vegetative state since a motorbike accident in 2008. His case reopened the debate on the right to die in France. Euthanasia is illegal in the country, although under a 2005 passive euthanasia law, doctors have the right to withdraw care.
In the northern French city of Reims, doctors due to rule on Lambert's future say they cannot make a decision because the "calm and serene" conditions needed are not in place at the moment.
His parents, strict Roman Catholics, are advocating for his right to live, arguing that he is paralysed, but not at the end of his life.
Mother Viviane Lambert was hopeful her son would be kept alive for the foreseeable future.
"It's a great relief. Because, at the hospital Vincent is in, the doctor has requested global protection from public prosecutor and now we must wait," she said. "So, that must mean people are recognising that our son is alive, since they want to protect him."
However, the 38-year-old's wife, Rachel Lambert, wants treatment to be stopped, as per a June 2015 ruling of the European Court of Human Rights.
"I thought, with the decision of the European Court, Vincent would finally be respected, but it's not the case," she acknowledged.