Non-European for taskforce chair - UN special adviser on sport
Comments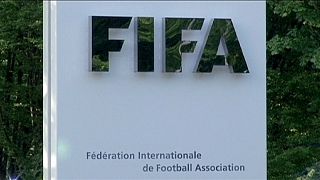 The United Nations' special adviser on sport Wilfried Lemke says a European should not be considered for Chairperson of Fifa's new reform task force.
FIFA president Sepp Blatter announced on Monday the creation of the task force to look at reforming football's scandal-hit world governing body.
Lemke said: "He must be very free, independent, he must have no financial interest in getting this job, he must be totally, on a financial basis, totally independent, and for my personal point of view, it would be good if he is not from Europe, because that makes things easier to deal a good compromise. So, also, it would be good if he is not, has not been involved in FIFA thing the last twenty or thirty years."
European football's governing body UEFA has openly criticised Blatter's running of FIFA and even led efforts to oust the 79-year-old from power at the May election.
Lemke's comments meanwhile come amid recent reports that Swiss Domenico Scala – head of the FIFA Audit & Compliance Committee since 2012 – is the frontrunner for the role.