Mother of abandoned two-week-old baby arrested in Madrid
Comments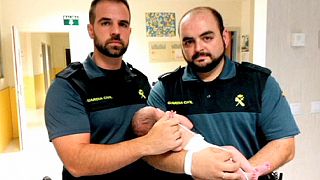 The mother of a two-week old baby has been arrested after she abandoned him in an underground dumpster in the Madrid town of Mejorada del Campo on Wednesday has been arrested.
The suspect, a 37-year-old Colombian woman who has three other children, lives near the dumpster where she threw out her fourth child. After initially denying the charges, she finally confessed and was arrested on Thursday morning.
The baby was found in good health and is now in the care of Madrid regional social services.