US Congress split over Iran nuclear deal
Comments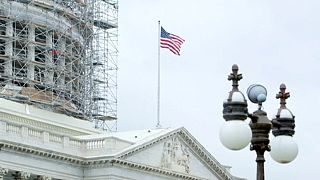 Congress is split along party lines in Washington over the Iran nuclear deal .While Democrats have praised it as a landmark agreement Republicans call it irresponsible and have begun seeking support should they try to take on the president and attempt to over turn it.
Our correspondent talked to former CIA Director Michael Holden :
"The most disappointing part is 'managed access' to the inspections. I am (also) absolutely puzzled by how the Iranians were able to get relief for sanctions on conventional arms and ballistic missiles into the agreement when at their insistence those kinds of things were off the table from the beginning."
However experts close to the Obama administration such as Daryll Kimball of the Arms Control Association strongly disagree:
"This agreement shows a monitoring and inspection system that is stronger than we expected after the April 2 framework agreement was reached. People who say it's weaker really don't know what they are talking about. They don't understand."
The fundamental test of the agreement is will it stop Iran from developing a nuclear weapon?
Euronews Washington correspondent Stefan Grobe says this initial reaction is a foretaste of things to come:
"Republican presidential candidates have lost no time slamming the deal as irresponsible and dangerous. It's a foretaste of what the political debate here will look like in the months to come. But Obama's presidential veto power makes it very hard for Republicans to roll back the deal."