Curbing 'globalisation of indifference': MOAS rescues 414 migrants
Comments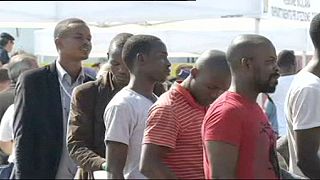 Migrants Offshore Aid Station has rescued 8,595 people from the Mediterranean since it began operations.
Around 414 mainly sub-Saharan Africans were brought ashore in the Sicilian port of Messina on Wednesday (July 15), in the organisation's latest effort to stem what Pope Francis has labelled the "globalisation of indifference."
Founded in 2013, MOAS is the first privately-funded rescue service of its kind.
The Malta-based Catrambone family have spent millions of euros on a rescue ship, dinghies, drones and a professional crew.
Their latest recovery efforts came as the European Union announced the number of migrants seeking shelter across its 28 states had skyrocketed by 68 percent between January and the end of May, 2015. Most land in Greece or Italy.