San Fermin bulls break speed record in Pamplona
Comments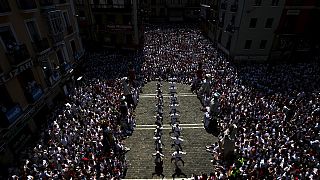 The final bull run of this year's San Fermin festival at Pamplona in Spain was the fastest on record.
The six bulls completed the 826-metre charge through the streets in two minutes and five seconds.
A number of people who failed to get out of the way were treated in hospital for bruises, but no-one was gored.