Mighty Typhoon Chan-Hom slams into eastern China
Comments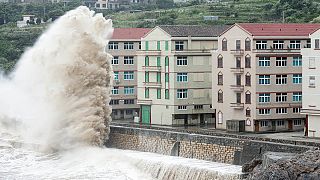 One of the most powerful typhoons to strike eastern China in decades has made landfall.
Packing winds of more than 170 kilometres per hour, Typhoon
Chan-Hom has forced more than a million people to evacuate their homes in Zhejiang and Jiangsu and disrupted air, rail and sea transport.
It could be the most powerful July typhoon to hit Zhejiang since the Communist Party took power in 1949, the National Meteorological Centre said.
Typhoons are common at this time of year in the South China Sea, picking up strength from warm waters before dissipating over land.