Ukraine stops buying Russian gas over price row
Comments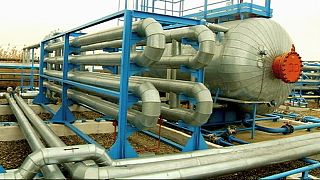 Ukrainian state energy firm Naftogaz has said from July 1 it will not buy gas from Russia until new supply conditions are agreed.
It follows a break down in talks being conducted in Vienna over a pricing plan for the next quarter and comes as .the current "winter package" deal expires.
Ukraine has promised its decision will not affect transit supplies to Europe.
Relations over the price of energy have become increasingly tense since Russia annexed Ukraine's Crimea last year, prompting Europe to impose sanctions.
Russia insists its prices are competitive, but talks which are mediated by the EU Commission are not due to resume until September.