Iran nuclear talks extended till July 7, says US
Comments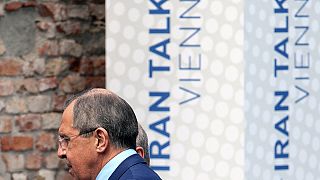 The deadline for a deal on Iran's nuclear programme has been put back until July 7, according to the US State Department.
The final date for the international talks in Vienna had been set for this Tuesday, the last day of June.
Amid suspicions that Tehran is trying to build nuclear weapons, a senior US official said real and tough issues still had to be resolved to get a comprehensive agreement.
Secretary of State John Kerry – still on crutches due to a broken leg – has met his Iranian counterpart for talks.
Foreign minister Mohammad Javad Zarif flew in on Tuesday morning, telling reporters a final deal was possible.
Iranian media say the country has a serious desire to accelerate negotiations and achieve an agreement.
The main differences are over the monitoring of Iran's nuclear programme – which Tehran insists is for energy – and the pace and timing of sanctions relief.
The West wants UN inspectors to have access to Iranian military sites – strongly rejected by Iran's Supreme Leader Ayagollah Ali Khamenei.
Euronews correspondent Reihaneh Mazaheri reported from the Austrian capital:
"After the return of Iran's foreign minister from Tehran to Vienna, negotiations resumed with his American counterpart, Kerry. But it's not clear when the foreign ministers from the other countries will join the negotiation table. Nor is it clear either when the talks – which were supposed to be over by June 30 – will finally end."