France: beheading suspect alleged to have taken 'selfie'
Comments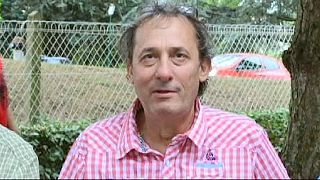 A local community in France has gathered to pay their respects to the victim of a beheading attack.
They joined together in Fontaines sur Saone, close to the city of Lyon. Herve Conara was described as a "generous" and "very friendly" man.
It came amid claims that the suspected killer Yassim Salhi took a "selfie" with the severed head before his arrest.
Police found the head of Conara – manager of a transport company that employed Salhi – attached to a fence at a gas plant, around 30 kilometres south of Lyon. It was framed by black and white flags bearing Islamic slogans.
It is claimed Salhi sent the photo via Whatsapp to an account linked to a North American number.
The suspect, previously flagged as a potential risk, has been detained along with his wife and sister.
As well as the decapitation, Salhi is also accused of attempting to blow up the gas plant.