France: suspect in beheading and factory attack a 'very kind person'
Comments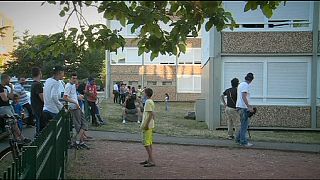 Neighbours of a delivery man, suspected of beheading his boss before trying to blow up a gas factory in south-eastern France, say they are shocked about his arrest.
The suspect has been identified as Yassine Salhi, a resident of the Lyon suburb of Saint-Priest.
He had previously been under surveillance on suspicion of having become radicalised by Islamist associates.
"The family apparently doesn't have a bad reputation in the city, in the municipality, and with the police services," said Gilles Gascon, Mayor of Saint Priest.
Ahmed, a neighbour of Salhi, added: "He really is a very kind person who does not annoy anybody, who works for his family and is discreet. We've never had any particular problems with him."
Police found the head of Salhi's manager dangling from a fence at a factory owned by US company Air Products in Saint Quentin Fallavier, in south-east Lyon. His body was apparently daubed with Arabic inscriptions.
France is still coming to terms with attacks by Islamist gunmen who killed 17 people in January at a satirical weekly newspaper and a Jewish food store.
The latest attack happened on the same day that a gunman killed dozens of people at a Tunisian beach-side hotel and an ISIL bomber launched a deadly assault on a mosque in Kuwait.