Former Russian PM Yevgeny Primakov dies at 85
Comments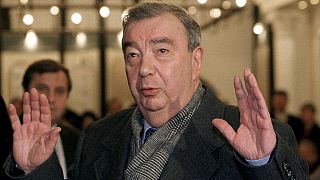 Yevgeny Primakov, former Russian Prime Minister, foreign minister and spy master has died at the age of 85 after a prolonged illness.
A Kremlin spokesman said President Putin had been informed, and was said to be deeply saddened by the news.
He began his career in the Soviet era, playing a prominent role in failed efforts to avert the Gulf War in 1991.
As foreign minister, abroad he was viewed as a hawk, at home revered as a statesman and was credited with restoring stability after an economic crash in 1998.