Palestinians put claims of Israeli 'war crimes' to ICC
Comments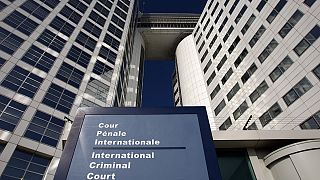 Details of alleged Israeli war crimes have been put to the International Criminal Court (ICC) by the Palestinian Authority in its first submission of evidence.
The ICC is looking into abuses committed during last year's Gaza conflict.
Israel denies the allegations. It is not a member of the court but may find itself isolated if it decides not to cooperate with prosecutors.
"We view the Palestinian initiative at the ICC as nothing more than a provocation. We believe that it is a manipulation. It is an attempt to politicise the work of the ICC by presenting documents that have absolutely nothing to do with the judicial work of the ICC," said Emmanuel Nahshon, Israeli Foreign Ministry spokesman.
The Palestinians have also submitted evidence relating to Israeli settlements in occupied territory and treatment of Palestinian prisoners held by Israel.
The ICC, based in The Hague, is looking into alleged abuses by both sides during the Gaza conflict.
UN investigators have said Israel and Palestinian militant groups committed grave abuses that may amount to war crimes.
A ceasefire in August ended 50 days of fighting between Gaza militants and Israel in which health officials said more than 2,100 Palestinians, mostly civilians, were killed. Israel put the number of its dead at 67 soldiers and six civilians.