Deadly raid on Albania's 'cannabis kingdom'
Comments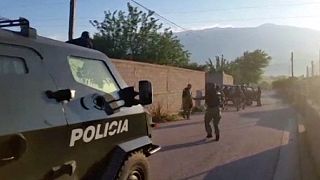 A shootout in Albania's so-called cannabis kingdom has left a police officer dead and two injured.
It came after a raid on the village of Lazarat on Wednesday where an armed group has holed up and is yet to surrender.
According to Italian police, 900 tonnes of cannabis are produced there annually worth some 4.5 billion euros.