Israel and Hamas respond defiantly to UN report
Comments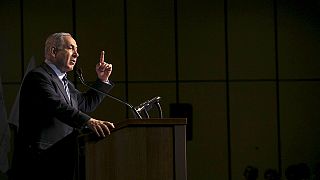 The long-awaited UN human rights report into last summer's war in Gaza has prompted a defiant response from both sides involved.
Senior Hamas official Ghazi Hamad says it gives a false impression of the situation and that Palestinian rockets and mortars were aimed at military and not civilian targets: "There are some positive points in this report, but I think that they have made a fatal mistake in that they have tried all the time to make some kind of comparison between the victims and the murderers, or between the victims and the killers."
Israel did not cooperate with the UNHRC investigators, claiming the process was biased from the start. "The committee that wrote this biased report was appointed by the UN Human Rights Council," Prime Minister Benjamin Netanyahu told a meeting of his Likud Party. "This committee was appointed by a council that calls itself the Human Rights Council but is actually doing everything but concern itself with human rights. This committee condemns Israel more than Iran, Syria and and North Korea combined."
Last year's conflict began after a series of tit-for-tat kidnappings prompted Israel to arrest hundreds of Hamas members in raids on the West Bank.
Militants in Gaza stepped up rocket attacks in response.
The report comes at a time of heightened tension.The Palestinians signed up to the International Criminal Court earlier this year and are due make their first submission in the near future.