British police probe whether dead man on London office roof was jet stowaway
Comments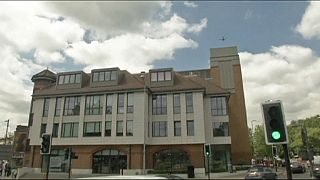 Police are investigating whether a man found dead on the roof of an office building in London had stowed away on a British Airways jet flying in from Johannesburg.
There is speculation that the individual, who has not yet been identified, fell from the undercarriage of the plane as it came into land at Heathrow airport.
Another man was found in the jet's landing gear after it had touched down.
Miraculously, he was still alive, but unconscious and in a critical condition.
"We're obviously very concerned about this. It's a terrible tragedy for the people losing their lives and being injured. But it shows just how desperate people are to come to this country to seek a better life for themselves," said Reverend Neil Summers, from the St John the Divine of Richmond church in London.
Other bodies have previously been found in the street under the flight path for Heathrow.
British Airways says it is working with police and authorities in Johannesburg to establish the facts.