Chad bans burqa after two suicide bombings
Comments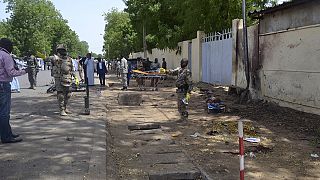 Chad which is a predominantly Muslim country has banned people from wearing the full-face veil, following two suicide bomb attacks.
The Islamist group Boko Haram has been blamed for the bombings which killed more than 34 people.
The government says the veil was used as a "camouflage" by militants and that security forces will burn all full-face veils sold in markets.
The capital of Chad, N'Djamena serves as a command centre for a regional anti-Boko Haram taskforce made up of troops from Nigeria, Chad, Niger, Cameroon and Benin as well as for France's 3,000-strong Barkhane mission fighting in the region.