Albanian boxer tests positive to banned drug at European Games
Comments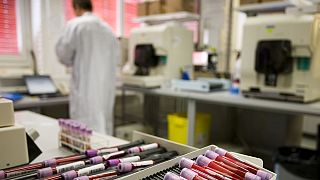 The European Olympic Committees announced Wednesday that Albanian boxer Rexhildo Zeneli had been suspended from competition at the European Games after testing positive to banned substance Furosemide.
It is the first doping case of the Baku Games and the first involving a drug which comes under the category of diuretics and masking agents.
The 19-year-old Zeneli had not yet competed in his event, the men's 60kg boxing round of 16 match, and his out-of-competition test sample was sent to the WADA-accredited laboratory in Austria for analysis.
It is understood that the Albanian now has the right to request his "B" sample tested to confirm the adverse analytical finding.
Furosemide has proved to be a popular substance among teenage athletes, indeed it was the only cause of failed drug tests at the Summer Youth Olympic Games in Nanjing last year which featured junior competitors.
The EOC confirmed further anti-doping procedures would be conducted.
More to follow.