Al-Qaeda's leader in the Arabian Peninsular is killed in Yemen
Comments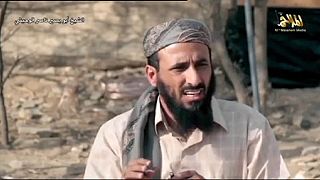 Al-Qaeda has confirmed that a suspected US air strike in Yemen has killed the leader of its organisation in the Arabian Peninsular, (AQAP), Nasser al-Wuhayshi.
Yemeni security officials say he died in an attack near the port city of Aden.
This represents a major setback for al-Qaeda and one of its most active branches, which has become strong since Wuhayshi broke out of a Yemeni prison and became AQAP's leader in 2009.
Formerly an aide-de-camp to Osama bin Laden in Afghanistan, Wuhayshi led his branch of al-Qaeda in a series of daring operations in Yemen in which hundreds of people have been killed. He is also thought to have plotted to down international airliners, and attack US embassies in the region.
In January AQAP claimed responsibility for the attack on the French satirical magazine Charlie Hebdo.