Sudan dismissive of ICC bid to arrest President Bashir
Comments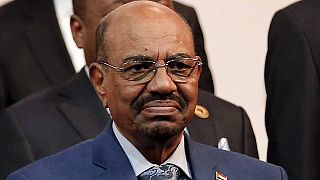 [Update: Sudanese information minister says al-Bashir left South Africa today]
Sudan has dismissed attempts by the International Criminal Court to have their President Omar al -Bashir arrested while he attends an African Union summit in South Africa.
Despite an interim order being issued to stop him leaving the country while the arrest application is considered, the Sudanese delegation says he will leave when he wants.
"We are here as guests and hosted by the government of South Africa. I believe the government of South Africa can deal with its court and whoever is trying to stop president Bashir from leaving the country.
I can tell you that president Bashir will leave on time as it has been scheduled," said Sudan's Foreign Affairs Minister Ibrahim al-Ghandour.
Bashir is accused of committing war crimes and genocide during the Darfur conflict. South Africa which is an ICC signatory obliging it to exercise arrest warrants, will rule today whether to hand him over.
However an arrest is unlikely as South Africa's president has given immunity to leaders attending the summit.
The ICC, which sits in The Hague, was set up in 2002 to try cases of genocide, crimes against humanity and war crimes, when national courts cannot handle them.
Warrants against President Bashir, who denies the allegations, have restricted his overseas travel. He has, however, visited friendly states in Africa and the Middle East.
Earlier this year euronews' Global Conversation interviewed President Bashir in which he defended himself against the charges of genocide and war crimes.