Leaked Snowden documents led security services to cancel operations by British and American agents
Comments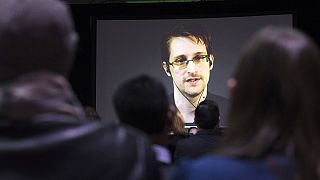 Britain's secret intelligence service, MI6, pulled agents out of some live operations in hostile countries after Russia and China decoded documents leaked by Edward Snowden, the former US National Security Agency contractor.
The claim came in a report in the UK's Sunday Times newspaper, which quoted unnamed officials from the prime minister's office, the Home Office (Britain's Interior Ministry), and the security services.
Snowden leaked hundreds of thousands of documents while working as a CIA contractor two years ago. He then fled to Russia where he remains after being granted asylum.
The article claims China and Russia succeeded in decrypting some of the documents that compromised the identity of some British and American agents.
But the report also quotes an official from the British prime minister's office saying there was no evidence of anyone being harmed.
A spokeswoman at David Cameron's office declined to comment on the claim when contacted by the news agency Reuters.
The US wants Snowden to stand trial over the leaks.