Western tourists jailed for naked mountain pose
Comments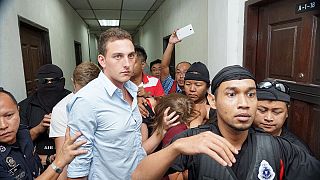 Four Western tourists who posed naked on top of a Malaysian mountain have been fined and jailed for three days.
Their actions were blamed by some locals for a deadly earthquake in the area six days later.
Some Malaysians claimed they had angered the spirits on Mount Kinabalu.
The four, two from Canada and one each from Britain and the Netherlands, will be deported after admitting obscene behaviour.