Ukraine risks resurgence of fighting
Comments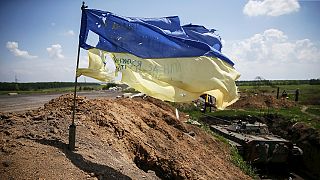 While fighting has started up again in eastern Ukraine, Sloviansk seems to have calmed down. Swiss RSI.
In Donetsk, there has been new fighting in spite of the ceasefire. 'DNR militia' here refers to the pro-Russian rebels in a seemingly one-sided Russian report by RTR.
President Vladimir Putin around this time was at the Vatican with Pope Francis, who urged him to seek peace in Ukraine. It was a tense meeting, Putin angry about sanctions against Russia. Italian RAI 3.
Putin's bid to break out of international isolation after the G7 summit without him is ongoing. Swiss TSR interviewed Russian writer Vladimir Federovski about this.