Sarajevo gears up for visit of Pope Francis to divided Bosnia
Comments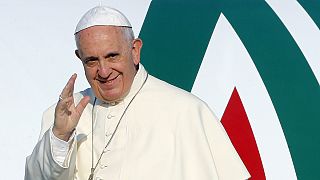 Catholic pilgrims have been arriving in Sarajevo, which has been gearing up for the visit of Pope Francis.
At an outdoor mass in the main football stadium, he will call for lasting reconciliation in Bosnia which remains ethnically and religiously divided 20 years after the end of the Balkans war.
Amid widespread frustration over poverty, unemployment and corruption, the EU has set into action an initiative to encourage political and economic change.