Huge cyber attack hits US government workers
Comments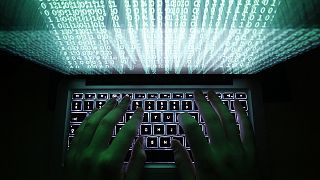 US officials say hackers have broken into government computers and may have stolen the personal data of four million current and former federal employees.
They are looking into a possible Chinese connection to the intrusion, which happened in April at the Office of Personnel Management. It is believed to be one of the largest breaches of information ever on government workers.
A US law enforcement source told Reuters a "foreign entity or government" was believed to be behind the cyber attack.
The FBI said it would investigate and aimed to hold accountable those responsible, while the government department said it would notify those who may have been affected.
Neither agency has specified what kind of information was accessed. The office handles employee records and security clearances.
The Chinese Embassy in Washington reacted by saying jumping to conclusions about potential Chinese involvement was not responsible, and counterproductive.
Several US government departments have previously fallen victim to cyber attacks.