Rick Perry joins Republican race for the White House
Comments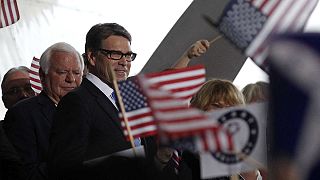 Former Texas Governor Rick Perry joins the race for the White House for the second time.
The Republican candidate hopes to do better than in 2012, when his presidential bid went poorly after a series of gaffes.
"We don't have to resign ourselves to debt, decay and slow growth. We have the power to make things new again, to project American strength again, to get our economy going again," Perry told supporters, adding that if elected, he would also focus on improving homeland security.