Italian aerobatic pilots involved in deadly collision before show
Comments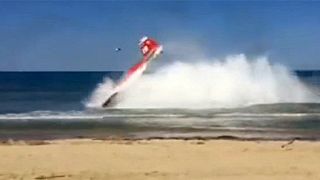 A collision between two Italian planes belonging to the country's air force aerobatic team has left one pilot dead.
The incident took place during a practice flight before a show in Tortoreto.
One pilot was killed outright but a second survived even though his plane flipped over when he landed it in shallow water on the local beach.