Bangladesh factory collapse owner to face murder charges
Comments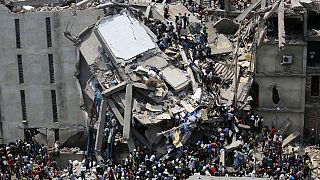 The owner of the Rana Plaza garment factory in Bangladesh is to face murder charges over the buildings collapse which killed more than 1,000 people in 2013.
Sohel Rana is among 41 people to be charged over the disaster. If convicted all could be sentenced to death.
A date for trial is yet to be set.